We are a professional manufacturer for cosmetics filling capping machine and small bottle liquid filling seaming machine, steady machine which can reach Germany standard, hope you can come to see us.

| | | |
| --- | --- | --- |
| Filling Nozzles | : | 1-16Nozzles |
| Production Capacity | : | 800 -5000Bottles Per Hour |
| Filling Volume | : | 100-500ml,100ml tp 1000ml |
| Power | : | 2000W, 220VAC |
| Accuracy | : | ±0.1% |
| Driven | : | Panasonic Servo Motor |
| Inerface | : | Schneider Touch Screen |
This type of machine can be used for fixed amount small package filling,straight line type filling, metical, electric, apparatus control of all sorts of viscous and no viscous,erosive liquid,such as plant oil chemical,liquid,daily chemical industry.It is rather simple and rapid to change items,the design is quite distinct,the property is Very advantageous,its appearance corresponds to international concept for mechanical equipment.
1. Adopts piston pump to fill, suitable for all kinds of liquid, high precision; The structure of pump adopts shortcut dismantling organ, convenient to wash, sterilize.
2. The piston ring of volumetric injection pump use different material of silicone, polyclonal or other kinds according to liquid characteristic, use ceramic pump in special industry.
3. PLC control system, frequency conversion adjusting speed, high degree automation.
4. No bottle, no filling, auto count the quantity. And have the anti-drop device.
5. Filling quantity of all pumps is adjusted in a lump, minim adjustable for each pump. Easy and quick operate.
6. Filling head is equipped with anti-dropping equipment, diving to the bottom to fill, rise slowly, to avoid bubble.
7. The whole machine is suitable bottles in different size, easy adjusting, and can be finished in short time.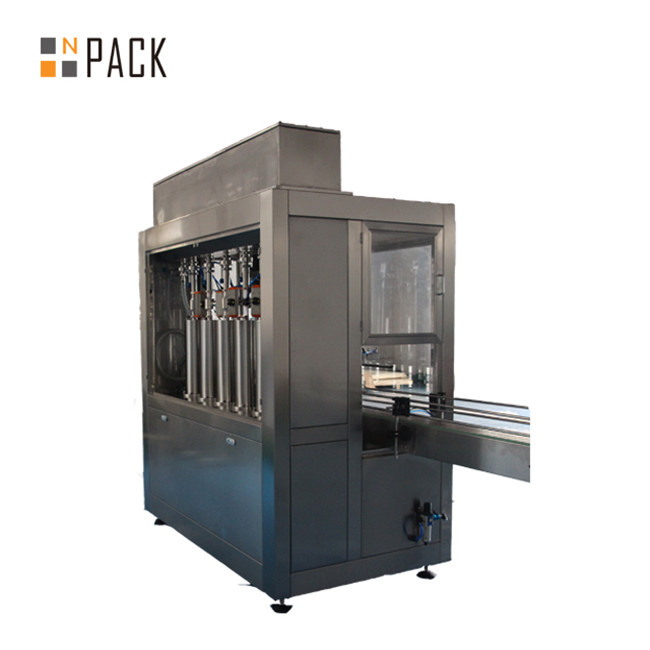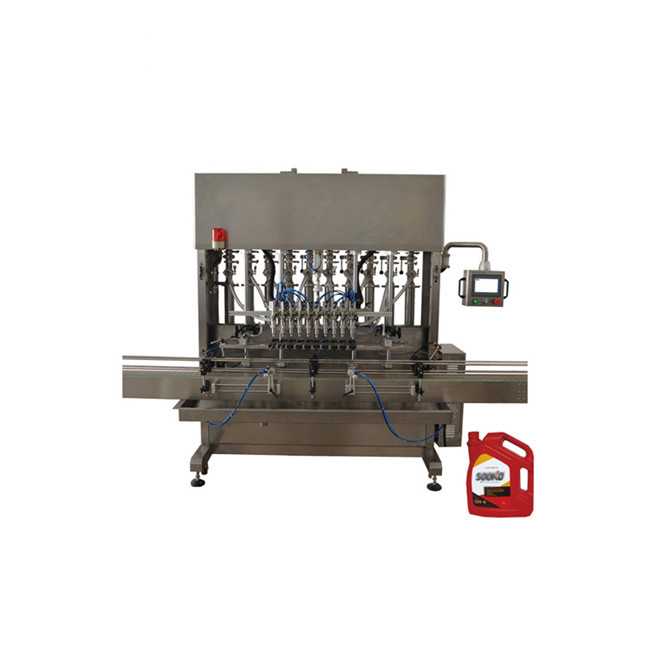 Name: Filling nozzle
Original: China
This is filling nozzle of linear filling machine. It is plastic material. This machine is main for blench and other liquid with corrosive. Whole machine material is plastic.
There are two light sensors for the bottle feed and bottles out. It can control the air cylinder to stop the bottles feed when there are bottles in the filling machine.
1, The feeding tube with PTFE hose, with corrosion resistance.
2, Filling valve used imported brand, filling precision high, no leakage.
Simple and easy operation of the touch screen operation panel.
Final product: Shampoo, Hair Conditioner, Hand Cream, Face Washing Cream, Mustard paste, Mustard oil, BB Cream, Hair Dye, Bath Salt, Shower Gel, Skin care products, Sunscreen cream and other cosmetic, etc.
Cooking Oil, Edible Oil, Olive Oil, Coconut oil, Mustard oil, Coconut oil, Palm oil, Sunflower oil, Essential oil, Seed oil, Sesame oil, Corn oil and other food oil, etc.
Lube oil, Motor oil, Ketchup, Tomato paste, Salad dressing, Sesame paste, Mayonnaise, etc,
According to customer's requirement, we will offer our technician for oversea to install and adjust
Battery acid bleach liquid soap filling machine 
service.
We can also provide our engineer to your site help the installation and Training.
Only to provide the local transportation, accommodation, air tickets (round trip) for Sales will be fine.
Acid Filling Machine
,
Bleach Filling Machine