Edible Oil .
Suitable :Edible Oil<Sesame , Olive , Peanut/Blend .etc>Lubricating Oil +Special Solvents .etc
Bottle Material :PET / PE / Glass / Metal
Bottle Type : Round / Square / Unique
Cap : Press cap
Label : Sticker Label / Shrink Label
Detergents.
Suitable :detergent,shampoo,dishwasher,liquid soap etc
Bottle Material : PE Bottle
Bottle Type : Round / Square / Unique
Cap : Screw cap
Label : Sticker Label
Corrosive Liquid.
Suitable :bleach,clorox, toilet cleaner .
Bottle Material : PP Bottle
Bottle Type : Round / Square / Unique
Cap : Screw cap
Label : Sticker Label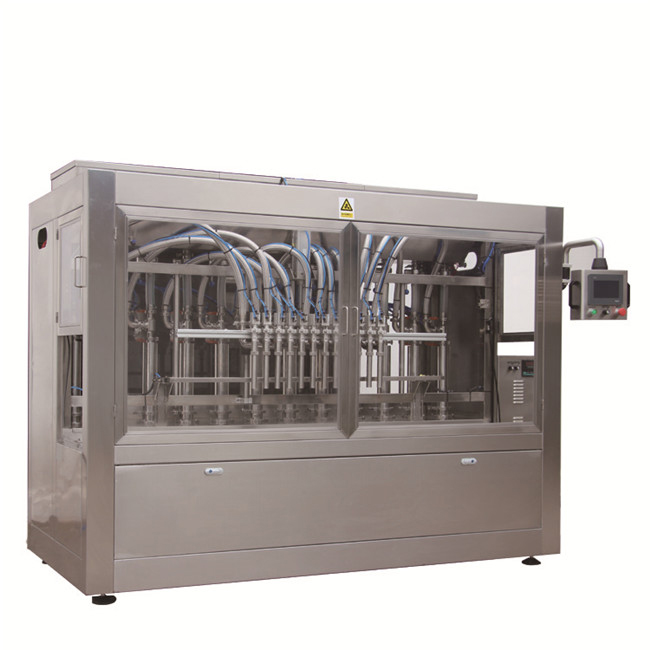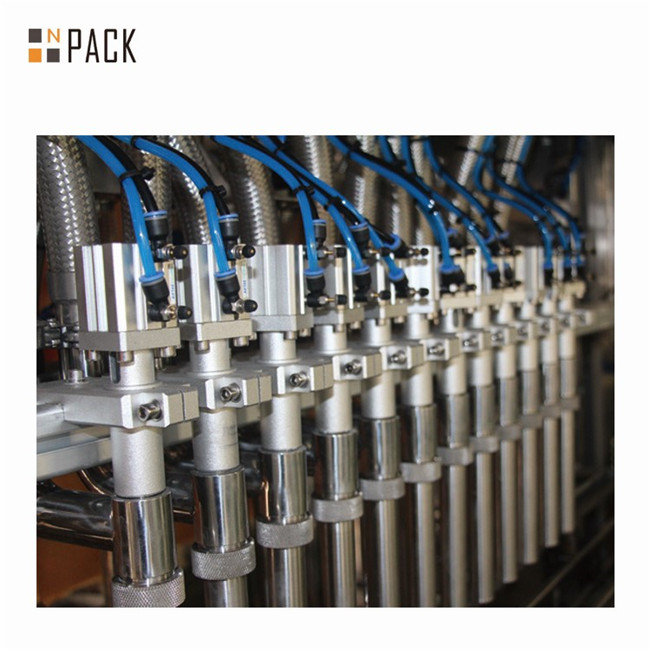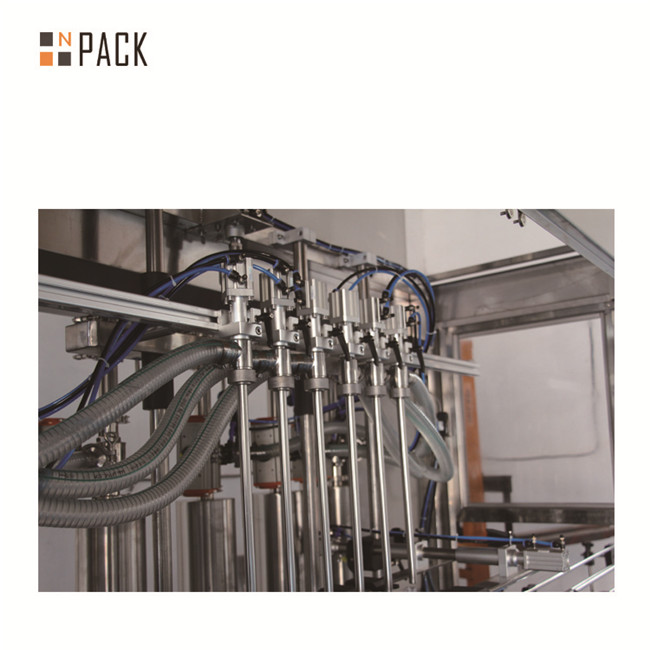 Anti-corrosive Filling Machine body is made by PP material, customized machine for liquid materials containing "chlorine", because "chlorine" will react with stainless steel. Why we choose PP material instead of PVC material, because PP material enough hard in making machine frame, PVC as anticorrosive material, is one kind soft material, can't choose as machine frame material.
Specfication
Containers and Specifications

Project Name:


Full-automatic Viscous Liquid Filling Machine





Oil and Fat Products /
Daily Chemicals /
Corrosive Liquid


PET / PP / PE / Glass / Metal


Round / Square
/ Unique Shape


Distance from
bottle neck
According request

Each filling valve is controled by servo motor ,realizing segmented high-and low-speed control ; vacuum resorption devices without leakage.


applicability for both crowning and capping, mechanical instant sealing or servo­controlled sealing

rapid replacement without tools, such as star wheels for bottle infeed and outfeed, and bottleneck clamps

limit deviation: ±2-3g standard deviation: 1.5

User Ambient Conditions

Temperature:10~40℃;Humidity:No dew

User Electrical Supply Specification

Voltage:380V±5%, 3phase; Frequency:50HZ±1%
Our company
<1> Standardized workshop of total 12,000 square meters.
<2>International certification, National Certificate of equipment verification, and more than 30 invention patents are done in King machine .
Verification Certificates of equipments: ISO9001:2001; CE Certificate , SGS , COC , TUV
National Certificate of equipment verification:standard organisation of Nigeria , CNCA certificate, Logo trademark registration, etc.
<3>The equipment will be tested and run for 24 hours before leaving the factory, to ensure the smooth working of water pipeline, and pneumatic, electrical and mechnical stability.
<4>Sufficient stock of spare parts ensures the timely delivery and supply of spare parts.
<5>The engineers are experienced. We can produce different products with different capacity and work out reasonable flow chart as per customers' requirements to save space.
<6>Professional installation team who can speak fluent English can help customers make benefits in a shortest time.
Our service
1. Installation, debug
After equipment reached the workshop of customer, place the equipment according to plane layout we offered. We will arrange seasoned technician for equipment installation, debug and test production at the same time make the equipment reach the rated producing capacity of the line. The buyer need to supply the round tickets and accommodation of our engineer, and the salary.
2. Training
Our company offer technology training to customer. The content of training is structure and maintenance of equipment, control and operation of equipment. Seasoned technician will guide and establish training outline. After training, the technician of buyer could master the operation and maintenance, could adjust the process and treat different failures.
3. Quality guarantee
We promise that our goods are all new and not used. They're made of suitable material, adopt new design. The quality, specification and function all meet the demand of contract. We promise that the products of this line could storage for one year without adding any aseptic.
Jam Filling Machine